Web Design and Digital Marketing
We're here to help
your business blast off!
Through Creative Ideas, Innovation & Sheer Determination
Freelance Web Designer and Digital Marketer
Have an idea? We're here to help you get it off the ground.
Based in Bangkok, we have helped clients throughout Thailand and the World get their businesses going faster and smoother, cope with market downturns and seize opportunities. We are specialized in helping small to medium businesses achieve their online goals.
We're here to help your business blast off!
Professional website that captures and holds visitors' attention.
We help you craft compelling content that makes visitors take action.
Your site will stand out amongst competitors.
Your website is built to market your business.
Sites we build are easy-to-update.
Opt for ongoing, continuous support after the launch.
We're not just about good looking web designs.
Our sites are attractive but, more importantly, they are built to market you. There's little point in having a website that doesn't do anything to attract new business. No one should – or would intentionally – invest the money for a site that does nothing but use up space on your web server (even though it happens every day).
Web Design
Creating modern look & feel that appeals to today's customers that includes EVERYTHING you need for a website that supports and simplifies your marketing.
Results Driven Websites
Looking for a site that sells your business 24/7, and gives prospects everything they need to know to buy from you. Let us help you to get the desired outcome from your website.

UX Design
Giving your customers a great and easy web experience through an intuitive navigation.

Logo & Brand Design
Starting from scratch or need an update? We design logos and brand identities to the look and feel that represents you.
Responsive Design
Making your website look great on desktops and mobile devices alike, be there for your customer wherever they are.
Optimization
Improve the performance of your website, further drive more traffic, increase conversions, and grow revenue.
Dream until your Dreams Come True
You don't have to be a gigantic corporation to take advantage of the latest marketing techniques on your site. With our sites, you can start small, and add to your site as your business grows. You won't outgrow the site and need something new in a few years.
What Our Clients Have To Say
Tanee built my business website. He has already upgraded the quality of it. Fantastic and quick at his job. Very professional and friendly/easy to deal with.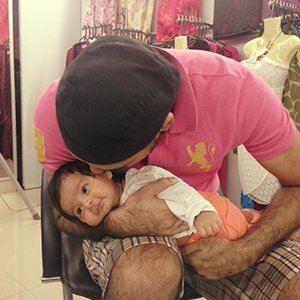 Loved working with Tanee – he is flexible and very responsive. I will continually be giving him my IT stuff to better/improve. You have a customer for life.
Tanee Has been a pleasure to work with: quick efficient and willing to make changes whenever we asked him to, including on weekends. The whole process of settign up a corporate website was painless thanks to his skills and overal responsiveness.